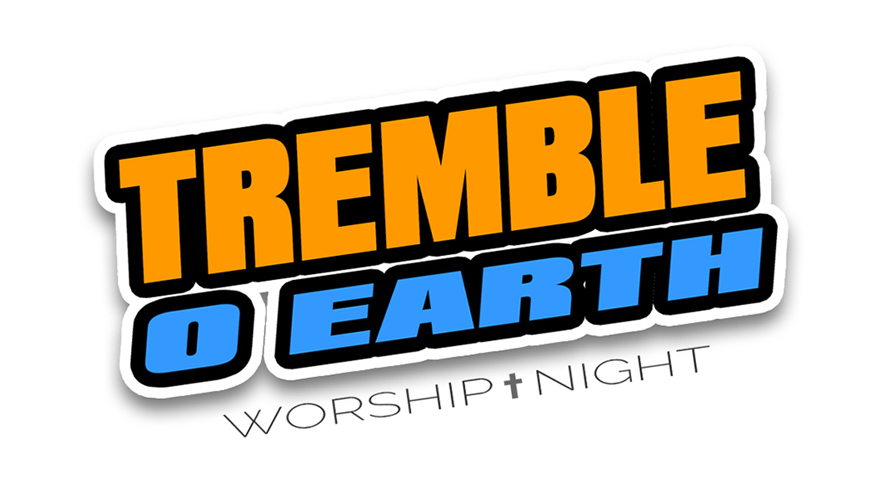 Tremble O Earth Worship Night
By admin on October 8, 2020 in Event News
Event Date:10/31/20
Event Time:7PM – 9PM
Theme:Praise NO Trick
Goal:Let us strengthen our feeble arms and weak knees to praise God. Lift up the Name of the Lord and draw all people to Him. Protect our children and let them worship our mighty God in safety.
Scripture:(Haggai 2:6-7)"This is what the Lord Almighty says: 'In a little while I will once more shake the heavens and the earth, the sea and the dry land. 7 I will shake all nations, and what is desired by all nations will come, and I will fill this house with glory,' says the Lord Almighty.
Event Procedure:
Before Event:All individual or group from age 2 to college are welcomed. After registration, record a 3-5 min worship video in any form (instrumental, choral, vocal, dance, be creative). Then upload your video to Activate CZCKids website.
On the Day of Event:Worship + Prayers + Broadcasting of Worship Videos + Award Ceremony (each participant will receive a trophy) + Bonus Materials
Registration Fees:
$10 each participant for administration and materials.
All participants could join as many teams as they wish at no additional cost.
Registration Procedure:
Register at event website. Choose 【Individual】【Group】
INDIVIDUAL:

Registration Link: https://czc.info/activate/product/tremble-o-earth/
One Step ONLY. Register the following information at event website:
Participant Information
Age Group of Participant
Name of Music
Form of Worship
Reason of Music Selection
STEP ONE:【TEAM Registration】
Team Registration Link:https://czc.info/activate/team-registration/
Team Manager would need to register the following information:
Name of Team
Team Manager Information
Age Group of Team
Name of Music
Form of Worship
Reason of Music Selection
Team Manager will be notified through email upon Team Registration Completion. (If you have not received your email notification within 24 hrs. of registration, please email us for assistance.)
Upon receiving the notification email, your Team Registration Process is completed. Your team will be available for【Team Member Registration】
Please notify your Team Members to complete STEP TWO to register.
STEP TWO:【Team Member Registration】
Registration Link:https://czc.info/activate/product/tremble-o-earth/
Enter Team Member information
Select your TEAM (Please choose all the teams you are participating.)
If there is any change in your team status (join a new team or leave a team) after registration, please contact us via email and we will make the adjustment for you.
Deadline for Video Upload:Please upload all video by 10/25 (Sunday) 11:59PM. Late submissions are not guaranteed to be included during the event.
Event Regulation:
No costume, cosplay, or Halloween related clothing or accessories are allowed during the event.
This is a worship event. Please prepare your routine accordingly. No improper gesture, language, or music is allowed.
We joyfully welcome you to worship with us!
For additional information, email us at Activate@czc.info